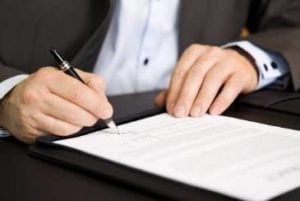 Do I Need a Workers' Comp Attorney?
If you have been injured in a workplace accident, you may be asking yourself, "Do I need a workers' comp attorney?" Whether you have suffered serious injuries or a minor one, you should always seek the advice of an experienced lawyer. Here is why:
Do I Need a Workers' Comp Attorney? | Minor Workplace Accidents
A lot of people contact me and ask me about whether or not they need a lawyer, even if they didn't lose time from their work when they had a work injury. I think it's very important that you contact a lawyer, just to know what your rights are with a workers' comp claim. There are a lot of benefits there that the insurance company's not going to tell you about, and you need to talk to a lawyer who specializes in workers' comp claims to find out what your rights are. Most consultations with an attorney are free initially, so it's best to contact a lawyer right away.
Download Our FREE Workers' Comp Guide
Do I Need a Workers' Comp Attorney? | We Are Here to Help
A question I get all the time is, "Why do I need an attorney for a workers' compensation claim?" The answer is that workers' compensation is a complicated area of the law. It involves statutes, regulations, and individual judges that have different personalities in the way they decided claims. You really need an attorney – not a general practice attorney that does everything, but one that specializes in workers' compensation law – in order to have the best result for your case.
Were you or a loved one seriously injured during work and are asking questions like, "why do I need a workers' comp attorney?" Contact a Lowell workers compensation lawyer at The Law Office of Jeffrey A. Young today for a free confidential consultation and case evaluation. Let our experience work for you.